Byron Brooks is a U.S. Army combat veteran and Las Vegas native. After his military service he continued his college education. Following college he was recruited by a private security firm to work for the Department of Defense and later the U.S. Department of State in support of multiple high threat government operations overseas. Byron's experience included managing multimillion-dollar government projects in remote, hostile locations across the globe.
Byron resigned his position overseas and returned to Las Vegas in 2012. Since his return, he has continued to serve his community. For over three years, Byron represented the community as a Use of Force Board Member with the Las Vegas Metropolitan Police Department. He was responsible for responding to officer-involved shootings and walking the scene with detectives from the police department's Critical Incident Review Team to determine if officer actions complied with department policy.
Byron currently serves as a mentor for the Veterans Treatment Court program and has done so since 2013. He is a certified mentor through Justice for Vets, the national organization that oversees and facilitates veteran treatment courts throughout the United States. Having to deal with veterans in crisis, Byron sought additional tools to prepare him for suicide preventivness and is an instructor for SafeTALK (suicide prevention). Additionally, Byron founded the Nevada Veterans Alliance, a non-profit organization that is partnered with the Henderson Community Foundation to provide support to veterans in Southern Nevada
I believe there is a distinction between living in a community and being a part of the community. I choose the latter.
Together with his family, the decision was made to work with community members and contribute on a much larger scale. It is with great pleasure and a dedication to service that Byron Brooks continues with his community involvement and asks for your support. This is not just Byron's journey, it's yours as well. Together we can make our community and State better for everyone.
Family Life
Byron is married to Heather Brooks and together they have one son, Blake Brooks. They reside in Henderson where Heather serves as a vice president to their son's elementary school Parent Teacher Association (PTA) and Byron serves as an elected board member of the Schools Organization Team to support fiscal budgeting efforts. Additionally, Heather is a partner in the family business and works diligently to ensure excellent service is provided to members of the community. Byron and Heather are very active parents and enjoy spending time as a family at the District, local eateries and local children attractions.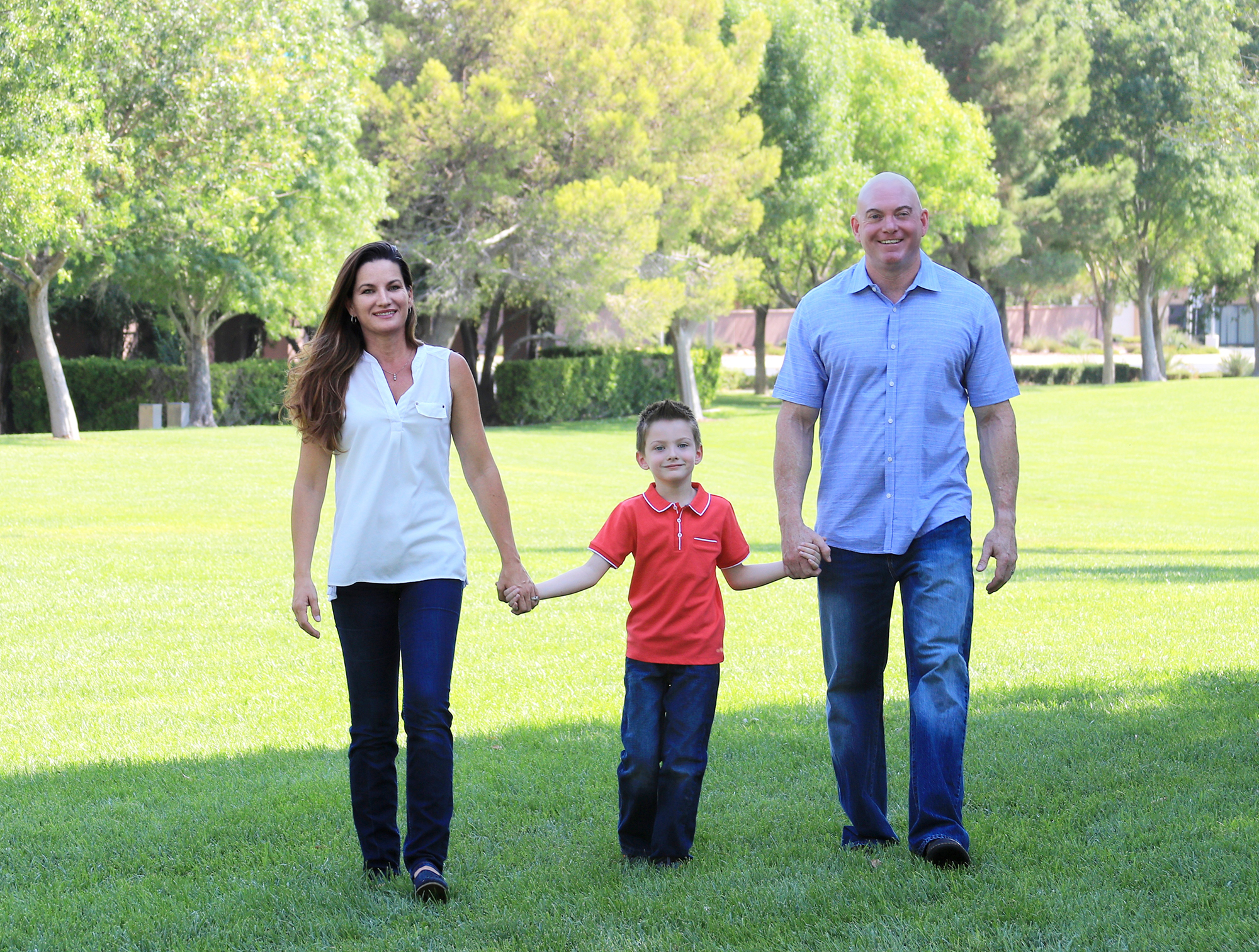 Community Involvement
Byron believes in results and solutions. While working overseas in third world countries and hostile areas he learned that communication is a key component to finding solution, but action translates to results. Byron is a result oriented individual and has a proven record of implementing strategies to improve conditions. His passion for community has been demonstrated through his foundation efforts, volunteer work with the police department, suicide prevention advocacy, and with his role as a mentor in the Veterans Treatment Court.
The best way to get something accomplished, is to simply roll up your sleeves and begin.
Career Success
Byron Brooks has maintained a high level of community involvement while opening and operating Brooks Brothers Bail Bonds, a successful family business that has built a reputation in the legal community as one of the most credible and reliable agencies in Southern Nevada. In 2017, the Las Vegas Review-Journal awarded the agency in the Best of 2017 Professional Services category, and this year My Vegas magazine awarded the agency with recognition of being one of the top 100 businesses in Southern Nevada. Additionally, Byron has partnered with community Veterans to launch new ventures that will help bridge the gap between military experience and private sector business, helping veterans secure gainful employment. His newest venture, Cadoc Consulting, caters to small and medium size businesses that require restructuring and operational support for economic growth.